UMIYAMA Route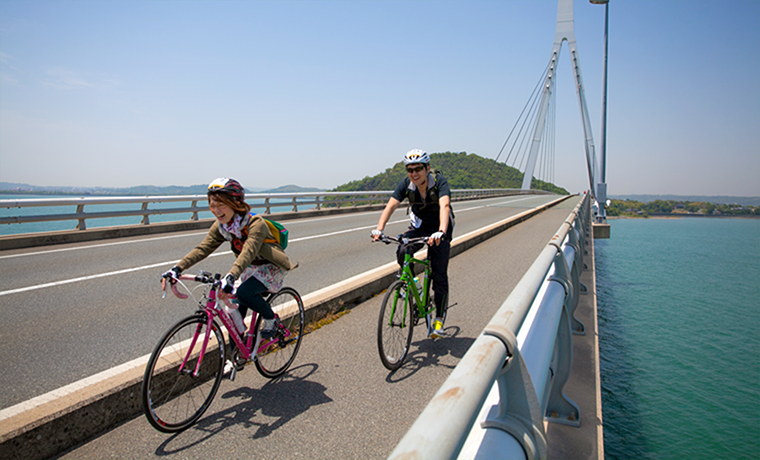 This route goes through downtown Ube and provides views of the karst plateau at Mine and the coastline at Yamaguchi. It is a long route that gives cyclists plenty of time to enjoy both the city sights and the natural landscape of sea and mountains.
Route Information
Total route distance

About 160 km

Average cycling time

About 10 hours

Start/finish locationsStarts/at Yamaguchi Ube Airport
Finishes/at Yamaguchi Ube Airport
Maximum altitude difference

303m
Sightseeing along the Cycling Routes
Highlight!Ride alongside Tokiwa Lake, a registered World Heritage Irrigation Structure!
Highlight!The paved road that runs by Ono Lake is recommended as a pleasant place to cycle.
Highlight!This long, straight road leads you through the peaceful meadow while the cows look on.
Highlight!Ride through the countryside
Highlight!Akiyoshidai
Highlight!This is the perfect location overlooking the Suonada waters, where you can see all the way across to Kyushu and Shikoku on a day with nice weather. The hotel is also known for its Japanese tiger prawn cuisine.
Highlight!A coastal road overlooking Aio Bay
Highlight!Suo-Ohashi Bridge takes you over the broad tidal flats and Seto Inland Sea.
Cycling Routes
Tourist spot
Aid/Pit/Station
---
Other Routes